Welcome to Kahului / Wailuku
Central Maui: Kahului
About Kahului
Kahului is the central business district center of Maui. It hosts Maui's main airport, deep-draft harbor, light industrial areas and commercial shopping centers. It's also a great place to find restaurants where locals really eat, take a short drive to Iao Valley or go to the beach at Kanaha Beach Park.
Price Trends
Average Property Value: $584,125

Queen Kaahumanu Center and Maui Mall
The main commercial street in Kahului is Kaahumanu Avenue (state route 32), which passes by the main shopping malls of Queen Kaahumanu Center and Maui Mall. You can also shop at one of the big stores such as Cosco, Kmart, or Walmart.

Maui Arts & Cultural Center (MACC)
Located on the Wailuku side of Kahului, the Maui Arts & Cultural Center (MACC) hosts over 1,800 events each year including major music and theater productions, hula, symphony, ballet, taiko drumming, drama, children's art, slack key guitar, popular music, acrobatics, storytelling and more. In addition, the MACC is a frequent gathering place for community meetings and school events.

Kahalui Airport
Kahului Airport is the primary airport on Maui and second busiest airport in Hawaii (over 6-million total passengers per year) and the newest in terms of terminal facilities.
Kanaha Beach Park
Kanaha Beach Park is a lifeguarded beach that is very popular with windsurfers and kiteboarders. There are bathroom and shower facilities as well as a barbecue and picnic area. Kanaha Pond State Wildlife Sanctuary is a bird sanctuary and wetlands located on the opposite side of Amala Place from Kahana Beach.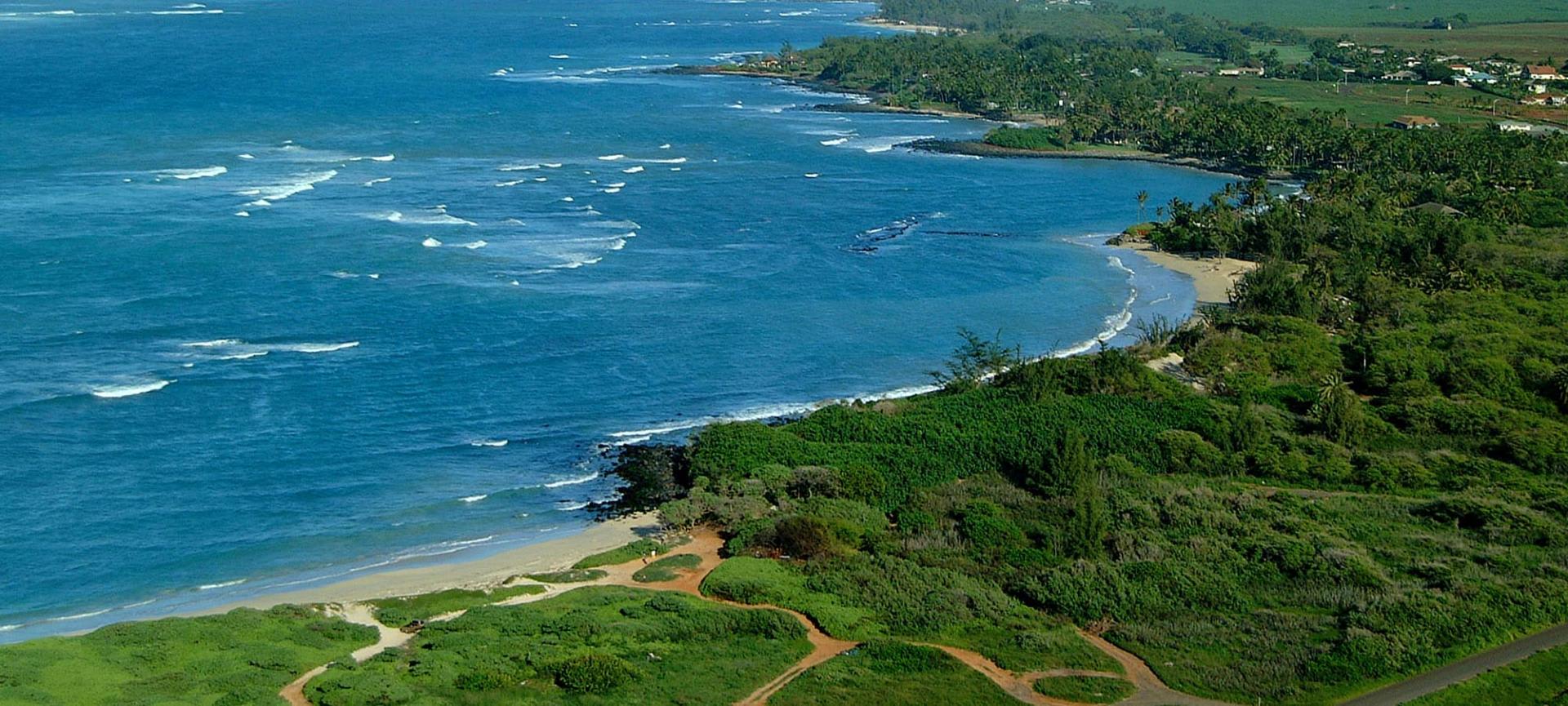 Kahului Weather
The climate in Kahului is warm, muggy, windy, and mostly clear. Over the course of the year, the temperature typically varies from 64°F to 87°F and is rarely below 58°F or above 90°F.
Kahului Schools
Emmanuel Lutheran School
Grade Span: Pre K - 8th
520 One St, Kahului
Phone: 808 873-6339
Website:
https://www.els-maui.org
Kaahumanu Hou Christian School
Grade Span: Pre-K - 12th
777 Mokulele Hwy, Kahului
Phone: 808 871-2477
Website:
http://khcsmaui.com
Lihikai Elementary School
Grade Span: Pre-K - 5th
335 S Papa Ave, Kahului
Phone: 808 873-3033
Maui Adventist School
Grade Span: 1st - 8th
261 S Puunene Ave, Kahului