Loved by many as a stunningly beautiful beach park filled with large, well-shaped waves, Hawaiian Green Sea Turtles and some of the best Windsurfing in the World - welcome to Ho'okipa Beach Park, Maui, Hawai'i.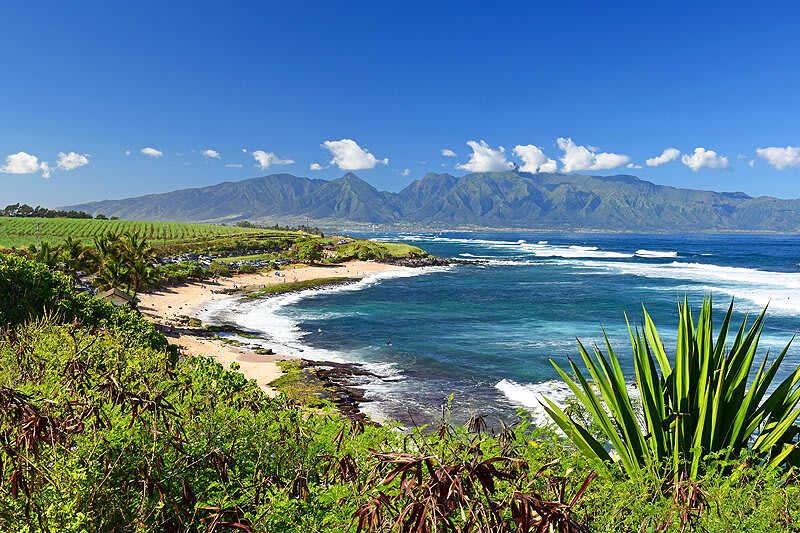 Hoʻokipa is a beach park located on the North Shore of Maui, Hawaii that literally means "hospitality" in Hawai'ian.
Ho'okipa is perhaps the most renowned windsurfing site in the world, as a combination of large, well-shaped waves breaking across a system of reefs that extend across the bay and consistently strong winds make it an ideal location for the sport.
The most spectacular waves at Ho'okipa occur during the Winter time - often reaching heights of 10 to 15 feet - and smaller in the Summer time.
Ho'okipa Beach is occasionally a tourist attraction in the Winter time because of the spectacularly large surf. In the afternoon on 15 December 2004, for example, tourists visited the beach to see waves as large as 30 feet pound the shore!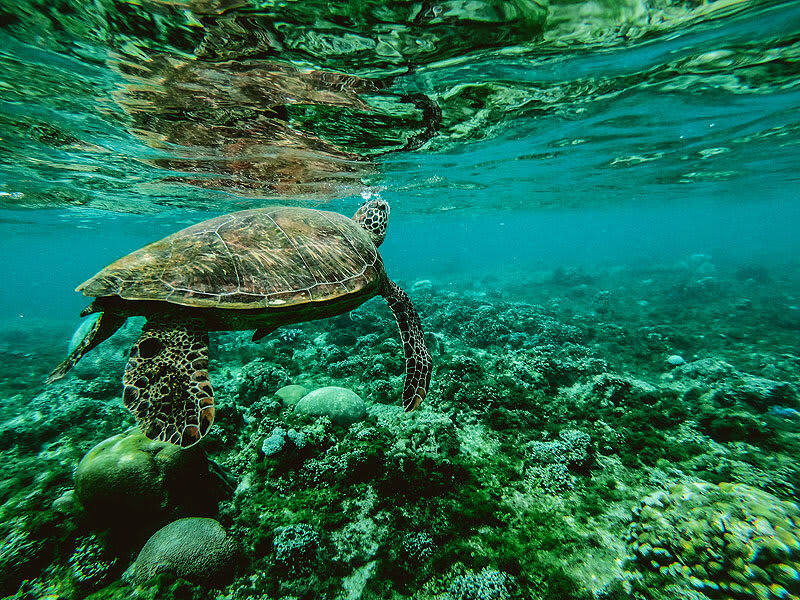 Large groups of Hawaiian Green Sea Turtles (Honu) can also be frequently seen either bobbing in the reef or lazing on shore at the far end of the beach most days.
Facilities at the park include picnic pavilions, showers, restrooms and a large paved parking lot on Hoʻokipa Point offers an excellent view of the park and the surf offshore.
The Parks Fame - "Ho'okipa Park Hula"
The foremost promoter of the park's fame is a beautiful song, originally written by Alice Johnson entitled "Hoʻokipa Park Hula."
"In 1936 my family moved from Lower Pāʻia to Kūʻau. I was singing with the Royal Hawaiian Band, but in 1937 I left them to come home. One day my sister and I decided to walk over to the park. We were curious to see what it looked like.
A friend of ours was the park keeper, and when we arrived, she had just finished her poi lunch and had fallen asleep under the hau trees. The peacefulness and beauty of the entire scene inspired me to write 'Hoʻokipa Park Hula." (Alice Johnson, January 27, 1978).
Background History of Ho'okipa
Contemporary surfing got started on Maui at Hoʻokipa in the early 1930's and in 1935 a small group of surfers formed the 'Hoʻokipa Surf Club'.
"Maui Agriculture leased the land for the park to the County of Maui in 1933 and in a land exchange conveyed title to the Territory of Hawai'i in 1947. A small building that served as a clubhouse and a set of surfboard racks were donated and constructed in the park by Harold Rice.
Foremost among the charter members were two brothers, Donald and Teruo Uchimura, who have both been avid surfers as well as great promoters of the sport of surfing since the founding of the club." (John R. K. Clark)
Unfortunately, the destructive tsunami that occurred at Hoʻokipa on April 1, 1946 completely altered the natural features of the Hoʻokipa Beach Park. Many of the trees and most of the wide sand beach were lost, and the high seawall that now borders the seaward edge of the park was constructed to prevent further damage.
It was only until the early 1960's that a second Hoʻokipa Surf Club was formed.
Originally called the 'Maui Surf Club', the members decided on the name 'Hoʻokipa Surf Club' because the park was their usual meeting and surfing place.
The principle founders of this club were Barbara and William Meheula, and the club members participated in many community service projects and were the first to surf many of Maui's then virgin surfing grounds. They conceived names still familiar to surfers today - such as 'Hot Sands', 'Lone Palm' and 'Pine Tree'.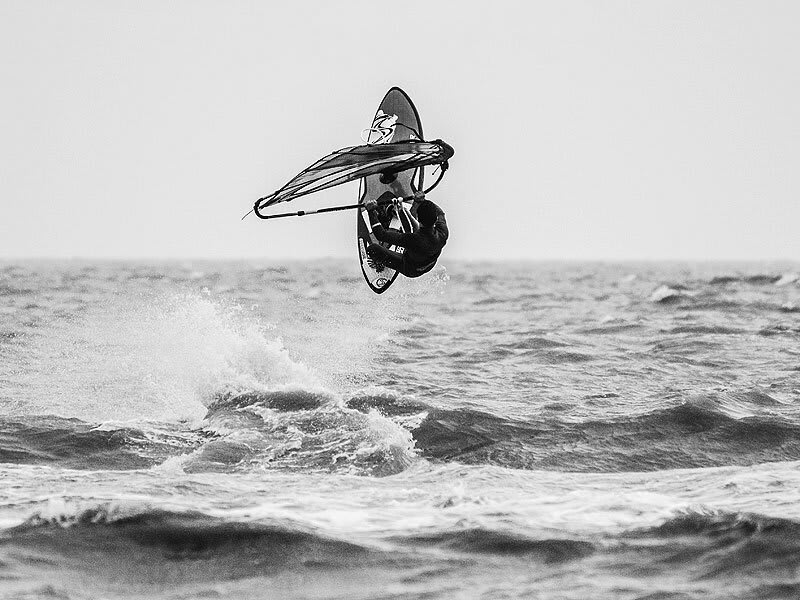 Windsurfing
In the early 1970's a new ocean sport called "'windsurfing' was introduced to Hawaiʻi and by the 1980's the international windsurfing community had discovered that the wind and waves at Hoʻokipa Beach Park offered some of the most exciting board sailing sites in the World.
Today the surf at Hoʻokipa hosts windsurfers from every corner of the globe and provides the venue for a number of major windsurfing competitions.
In addition to windsurfing competitions, surfing contests are held there as well. A long-running annual event is the
Aloha Classic
, a Pro-Am competition. The Red Bull King of the Air international kitesurfing competition was held at Ho'okipa from 1999-2005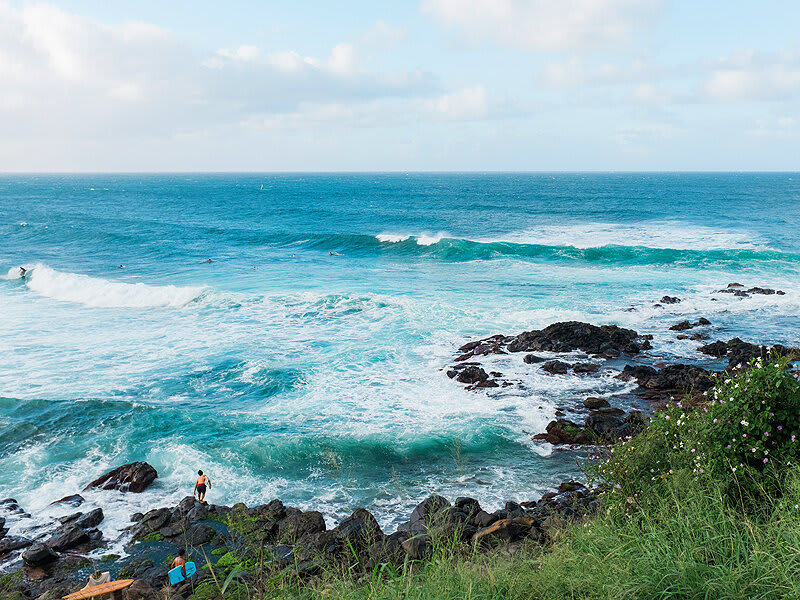 Surf Breaks
Prevailing trades are parallel to shore (East East-Northeast) From East to West:
• "Pavilions" – Surfing
Furthest east toward Ho'okipa Lookout. Typically a right-hand break.
• "Middles" – Surfing (some windsurfing cross-over)
West of Pavilions. Breaks both right and left (more left.)
• "H'poko" or "Point" – Surfing & Windsurfing
West end of beach. Typically surfing in morning and a windsurf break when afternoon trades pick up. Usually a right-hander.
• "Lanes" – Windsurf & Kite
Front of Wana Beach (tiny beach just west of Ho'okipa; difficult entry – enter from H'poko.) Usually breaks left.
• Notes: (*competitions excepted)
– No windsurfing before 11am*
– No windsurf at H'poko if 10+ surfers
– Kiting only allowed at Lanes*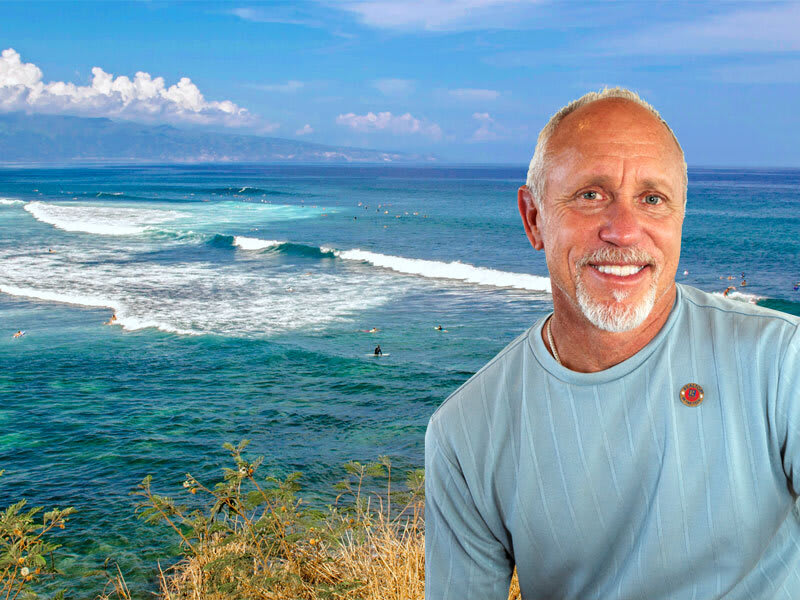 Want to Live near Ho'okipa?
Dave Futch has been a local Maui resident since 1988 and a Real Estate Agent since 1993. He has a real passion for the ocean and it was the ocean that bought him to Maui to begin with. He is a passionate surfer and has fallen in love with kitesurfing - often surfing at Ho'okipa as one of his favorite local hotspots.
If you would love to know more information about living close by to Ho'okipa to enjoy the surf, please get in touch with
Dave Futch
on 808-280-9600 or via email at
[email protected]
Credits and Resources
Copyright NATIONAL ASSOCIATION OF REALTORS®.
Article reprinted
with permission. All rights reserved.