Not only is Paia famous for its stunning beaches, windsurfing and surfing culture and lifestyle, but it also boasts some incredible local eating spots and restaurants. Here are some of my top favorites in Paia that you absolutely must visit and enjoy while in town.
Flatbread Pizza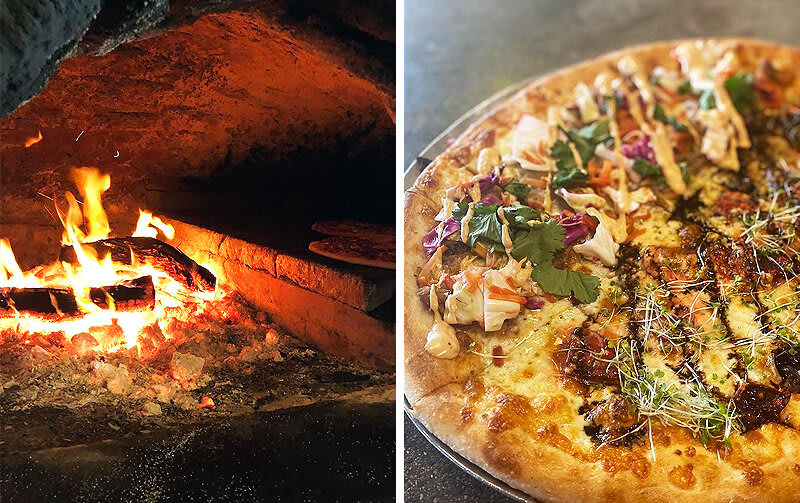 Flatbread Pizza is a staple local, family favorite flatbread-pizza restaurant, located in Paia.
Each of their flatbreads are hand-prepared and wood-fired in traditional clay ovens using natural, organic and free-range ingredients to produce incredible tasting pizza, with a lively, buzzing ambience in the restaurant the whole family will love.
Enjoy a wide of range of meat selections including all-natural, uncured pepperoni, homemade nitrate-free maple-fennel sausage, Kiawe smoked free-range pork shoulder or oven-roasted free range chicken. Or if veggie pizzas are more your style, there's a whole range of organic & local veggies to choose from - and even Vegan (dairy-free) options!
Paia Fish Market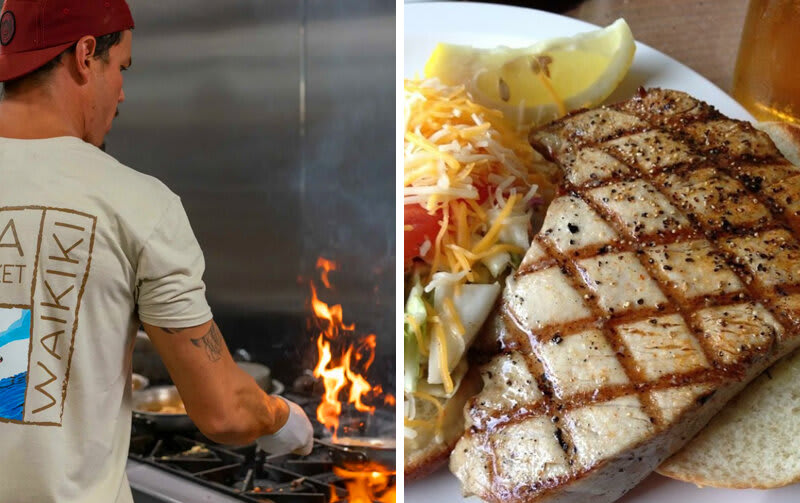 Paia Fish Market has a very relaxed, casual atmosphere so it's great to go and grab a quick bite of fresh, local fish to eat for lunch or dinner after a day on the beach, working or shopping in the local town of Paia.
Choose a fresh selection of local fish from mahi mahi to ono, snapper, ahi, salmon and opah - on a plate with hand-cut crunchy cole slaw, with your choice of cajun rice, home potatoes or french fries - on a burger, in a soft taco or sauteed in other dishes, like a pasta!
The charboiled fish burgers are aaaamazing! Local secret tip - You can ask for a special add-on of "wasabi butter"
Paia Bay Coffee
A hidden oasis in Paia - located right behind the San Lorenzo bikini shop or through the Ululani's Shave Ice shop - is Paia Bay Coffee.
Here you'll find locally roasted Maui and specialty coffees and teas, fresh, local and organic ingredients on their breakfast, lunch and dinner menu using award-winning sustainability practices, full bar, free WiFi and good community vibes - cozily nestled in a tropical oasis of plants and wooden elements hand-built by the owner with love!
Highly recommend their croissants and banana bread, freshly baked every morning or relaxing with a favorite beverage while listing to a live musician on stage.
Choice Health Bar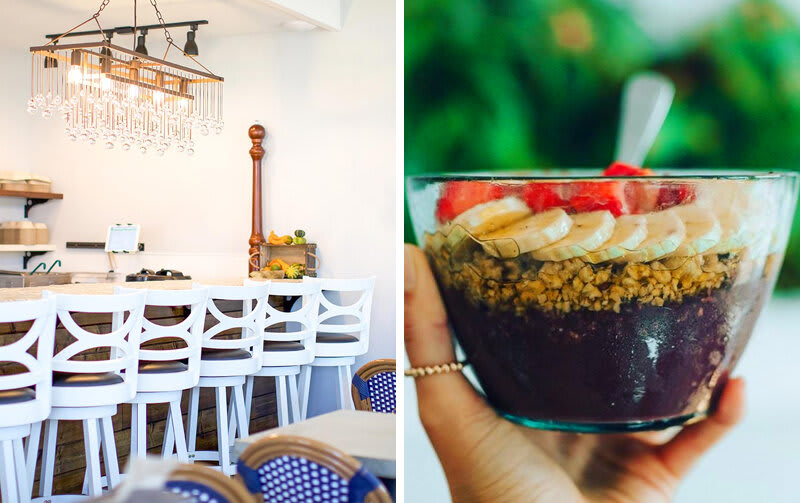 Choice Health Bar is an award-winning juice bar and health food restaurant located in the Paia town center.
Enjoy everything for a healthy lifestyle such as fresh juices, smoothies and shots, acai bowls, kale salads and snacks, in their delightful casual atmosphere.
Highly recommend their "Desert Sunrise" acai bowl filled with acai, maca, cacao and macadamia nut milk topped with granola, strawberries, bananas, cacao nips, coconut, hemp seeds and honey - yum!
They even offer a range of cleanses to help your body release trapped toxins and excess weight.
Cafe des Amis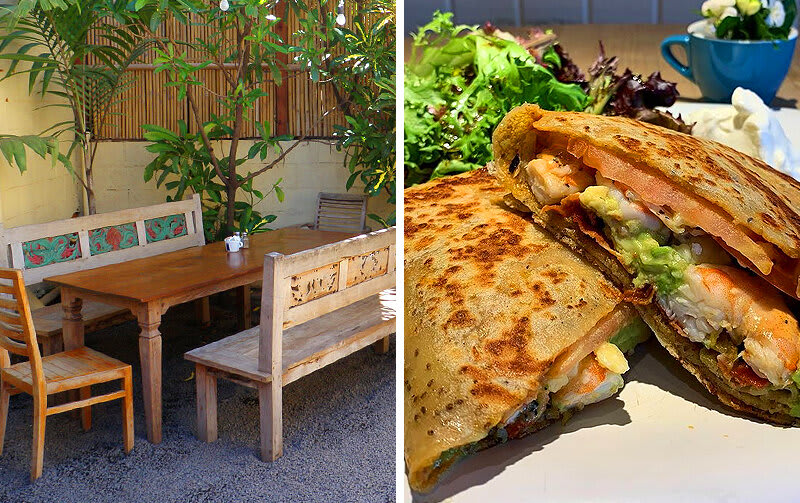 Cafe des Amis restaurant in Paia has a unique charm and atmosphere with two distinct cuisines - their crepes and appetizers offer an authentic taste of France and the Mediterranean, while their delicious curries offer the genuine taste of Indian home cooking.
Enjoy an authentic Italian Latte, choose from a wide assortment of yummy breakfast, savory or sweet crêpes, an Indian curry served with basmati rice or in a wrap, or order a Mediterranean platter to share with friends.
They are very well priced and regularly host live music in their relaxed courtyard performed by an array of local talent, which makes Cafe des Amis a great choice for a casual, delicious meal with ambience in the heart of Paia.
Credits and Resources
Copyright NATIONAL ASSOCIATION OF REALTORS®.
Article reprinted
with permission. All rights reserved.