Not only is Haiku home to fabulous estate homes, off-the-grid living, lush green tropical environments and waterfalls, artistic individuals and water sports heroes, yet it also boasts some incredible local eating spots and restaurants. Here are some of my top local favorites in Haiku that you absolutely have to visit and enjoy.
Colleen's, Haiku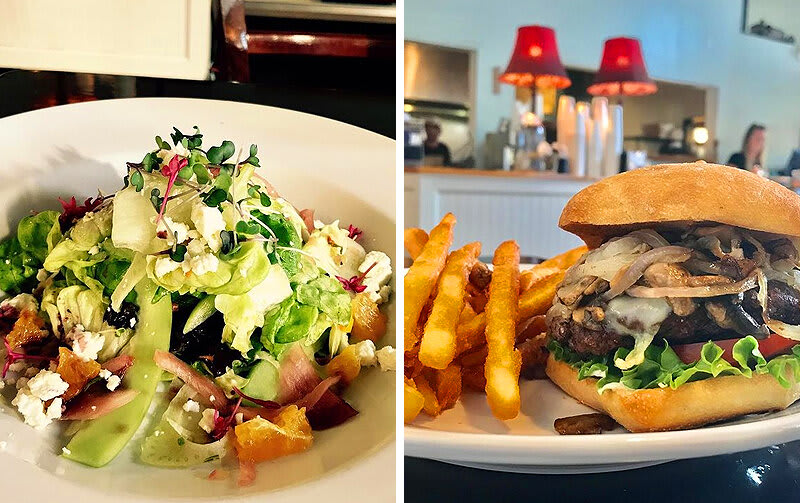 A long time local staple, Colleen's at the Cannery in Haiku offers a broad range of contemporary dishes with classic style, in a casual, laid-back dining setting.
You can go there for breakfast, lunch and dinner and enjoy fresh island fish, organic local greens in their salads, or any of their beef burgers - made with hormone free beef from the Maui Cattle Company, and the bread made fresh daily.
Definitely try the Venison burger with their famous crispy fries or their delicious roasted beet salad filled with oven roasted beets, organic greens, goat cheese, candied walnuts, grape tomatoes - yum!
Wailuku Coffee Co. (Haiku Location)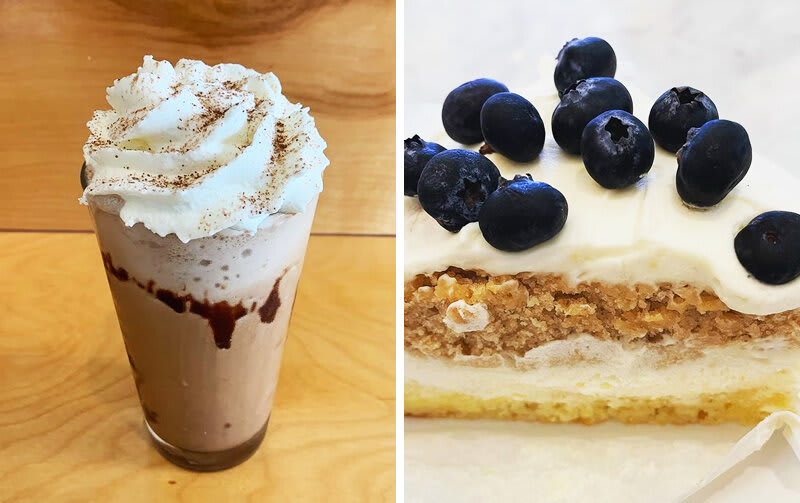 A grassroots, community conscious, family owned and operated coffee shop business, Wailuku Coffee Co. became so popular they decided to expand their business to Haiku, where they have equally bought their level of top quality, hip service in to the community.
Here you'll find the highest quality, most flavorful coffees and teas, as well as bagels, sandwiches, wraps, juices and smoothies.
They also support local artists and you'll see monthly art shows exhibited on the walls at both locations, donating 15% of all art sales to local non-profit charities.
Maui Kombucha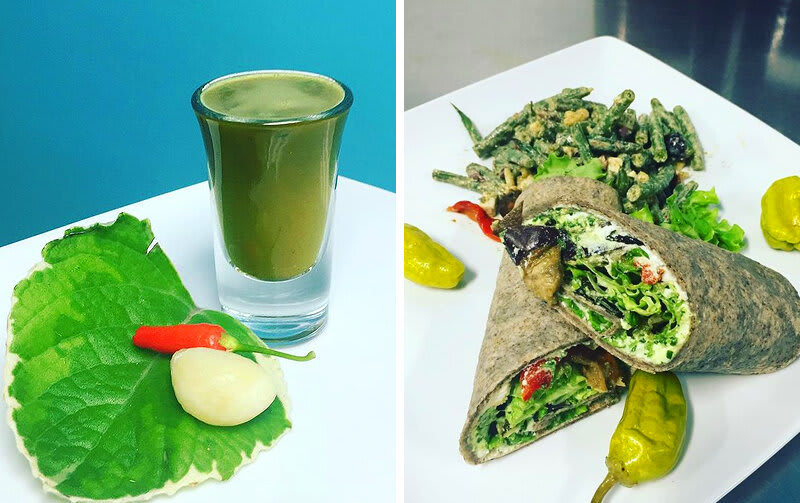 For those seeking a healthy alternative to energy drinks, caffeine and soda, try kombucha - a refreshing and rejuvenating fermented health drink rich in probiotics, amino acids, enzymes, and B vitamins, that promotes health and longevity.
As Maui's original and largest brewery, Maui Kombucha serves all different flavors of kombucha, as well as raw vegan food from pizza to cheese cake using local, gluten free and organic ingredients.
Definitely worth going to hang out at Maui Kombucha to put more life in your body!
Toohey's Butchery & Bistro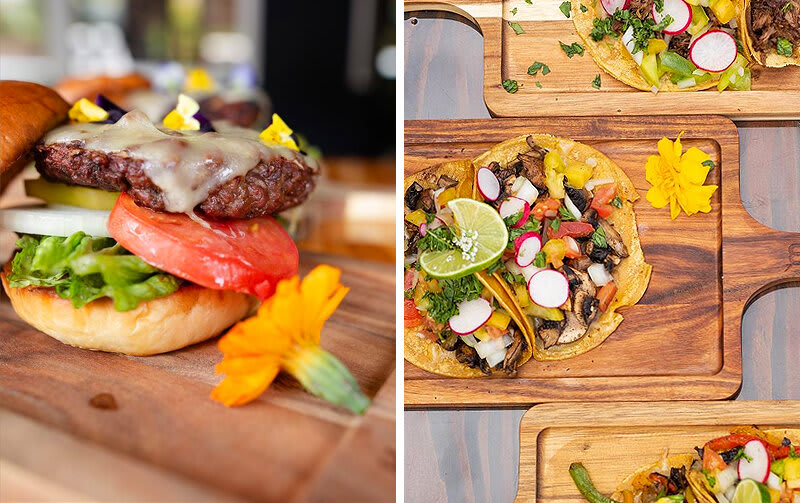 If eating organic meats from across the Hawaiian Islands is more your style, Toohey's Butchery and Bistro is a "modern interpretation of a traditional village Butchery", where they offer a wide range of local, quality meat selections in their bistro restaurant, or in their attached butchery in the heart of Haiku.
At their bistro you'll find delicious, organic farm fresh burgers, burritos, tacos and vegetarian and gluten-free options, in a relaxing community environment with great live music.
Open Wednesday–Sundays, 12:00pm – 7:00pm
Veg Out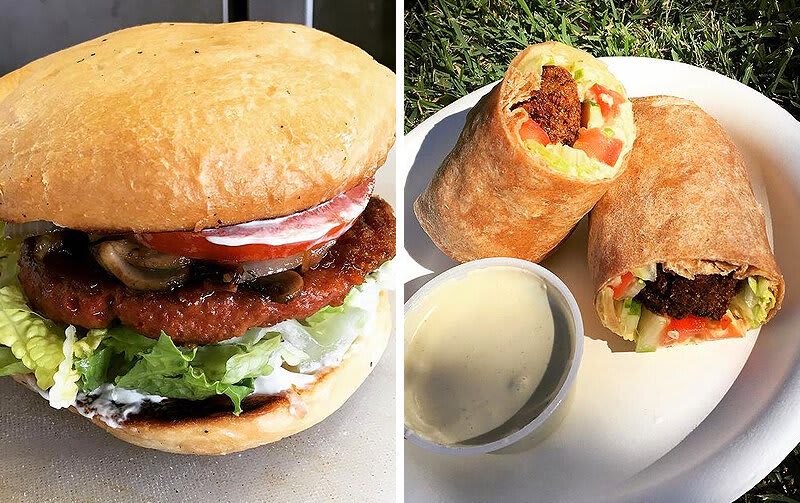 Image Credit: © VEGOUT
Veg Out is a perfect little casual cafe that has served up vegetarian food in the Haiku community for over 20 years.
Some of their vegetarian menu includes sandwiches, pizza, salads, burritos, veggie burgers, soups and a couple of daily vegan cakes at incredibly affordable prices.
Highly recommend their "Beyond Steak Sandwich" - a plant based steak served on a focaccia roll with aioli, caramelized onion, sautéed mushroom, tomato and lettuce. You will be surprised you're not eating steak!
Baked on Maui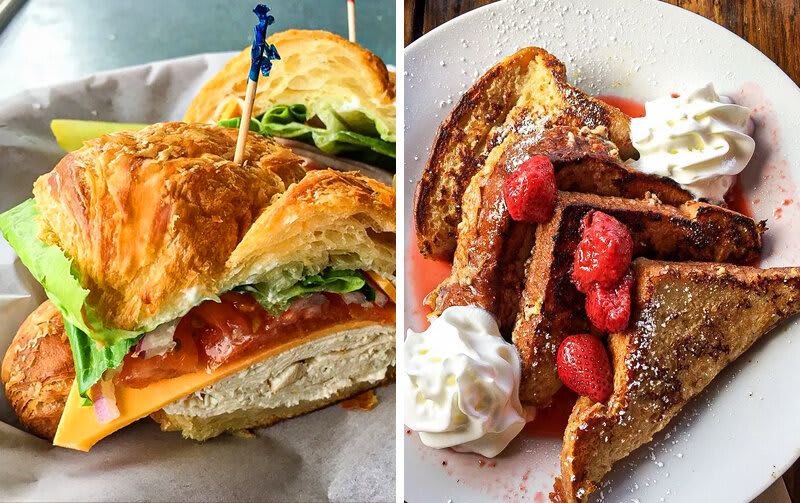 A hidden gem in the back roads of Haiku in the historic Pauwela Cannery Center is Baked on Maui - a grass roots, family owned and operated bakery.
Here you'll find real, fresh food such as their scratch-made pastries to wholesome specialty breakfasts, lunch and unique, high-quality artisan coffees.
Highly recommend going there for breakfast and trying any one of their delicious omelets or breakfast baked in cast-iron skillets that are filled with flavor!
Nuka, Haiku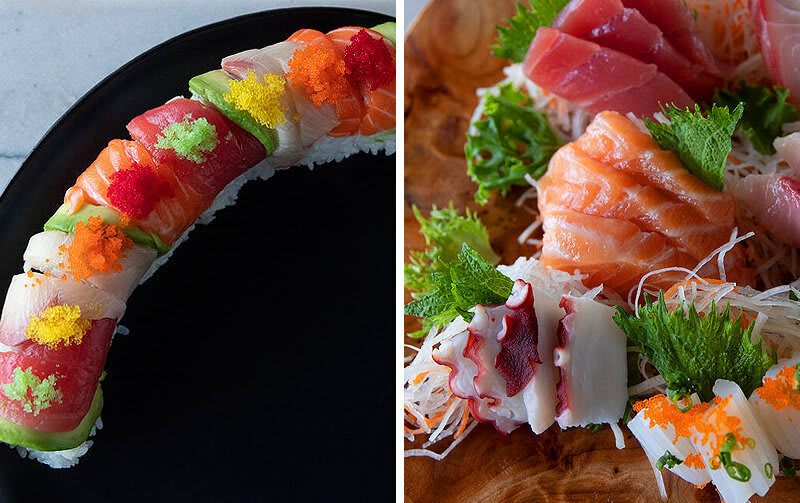 Image Credit: © NUKA HAIKU
For a more upmarket restaurant scene and experience, you just have to try the food at Nuka in Haiku - a small, 50 seat Izakaya restaurant and sushi bar offering a range of contemporary Japanese.
Choose from a wide range of Japanese delicacy's including handrolled sushi, sashimi platters, soups, bowls and noodles, as well as from their cocktail and sake bar.
Highly recommend their house specialty sushi roll - the "Nuka" - made with spicy tuna, snapper, cucumber, avocado, shiso, jalapeno and nuka sauce.
It can be a little more pricey, but definitely a one-of-a-kind, unique and intimate experience and worth the wait to get in the doors!
Credits and Resources
Copyright NATIONAL ASSOCIATION OF REALTORS®.
Article reprinted
with permission. All rights reserved.