We're all spending much more time at home now than we did a few short years ago, so creating a dedicated outdoor living space is the perfect way to enjoy time alone, working or socializing with family amongst Hawaii's natural beauty. Whether you're building a new home or thinking about remodeling your existing space - here are our top outdoor living trends for 2021.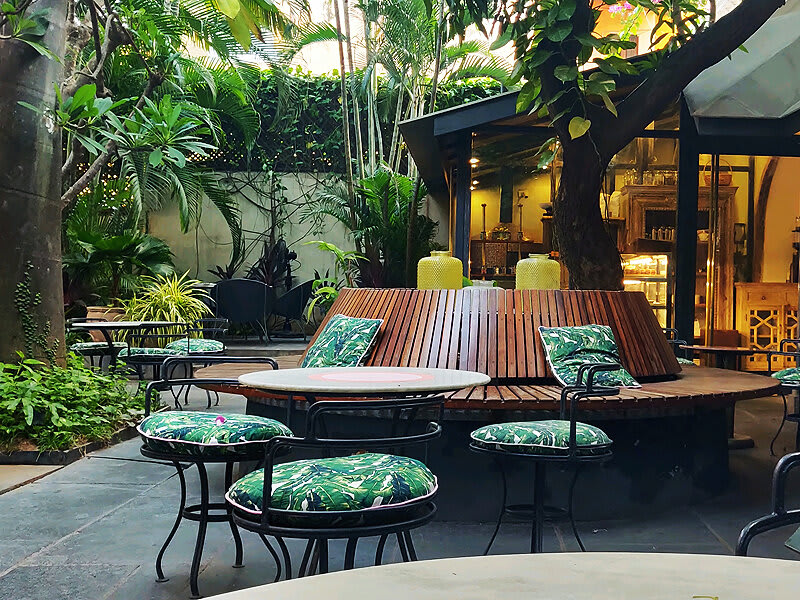 #1. Hawaiian Lanai
As outdoor activity increases, so does the need for outdoor living areas that incorporates privacy, shade, and shelter from the elements.
For local Hawaiian residents, this has meant embracing more of the spirit of Lanai living —a partially enclosed porch directly connected to the indoor living space that reflects key Hawaiian social values, including spending time with family, (especially in multigenerational households) and appreciating the beauty of the outdoors, regardless of the time of year.
A Lanai includes a roof with an extended overhang to deflect rain, is often fully or partially screened, and may incorporate shade panels that can be opened, closed, or otherwise moved, depending on the time of day.
While many traditional Hawaiian home designs incorporate the Lanai, anyone can enjoy a Lanai with a few simple modifications to your deck, patio, or balcony. Depending on your budget, this can include creating an extension to your roofline, building a pergola or other covered structure, or installing a retractable awning.
Read more about Lanai living
here
.
#2. Outdoor Living "Experiences"
Designing larger outdoor living spaces that can incorporate outdoor furniture, dining options, and even entertainment options have also become more of a trending priority.
"Homeowners are approaching outdoor living spaces by imagining and then creating the experiences they want to have, instead of the aesthetics" according to Better Homes and Gardens.
As people integrate the outdoors into everyday living, they're looking to incorporate all the technology they use on the interior, for the exterior.
Incorporating music and televisions remain some of the top outdoor tech requests, with many people adding boosters to amplify Wi-Fi signal outdoors for streaming movies and working from home.
#3. Outdoor Kitchens
Space, renovation budget, and climate will influence the design of an outdoor kitchen, yet whatever that is, consider getting creative and equipping your outdoor cooking area with more than the standard grill.
Outdoor refrigerators, pizza ovens, food prep stations, and wet bars all help to make your outdoor living space truly feel like resort-style accommodation.
#4. Outdoor Showers
Outdoor showers are also gaining in popularity. You may think of an outdoor shower as belonging to a beach house, however, they have a multitude of different uses that makes them particularly handy to have built in your outdoor living space, regardless if you live near the beach or not.
If you have a pool (or hot tub), adding an outdoor shower can make the experience of getting in and out a bit easier. An outdoor shower can also make it convenient to clean your dog or pets, as well as for getting kids clean - without getting the house dirty.
Not only this, yet if you're hosting a crowd of overnight guests, bathroom space can quickly feel limited, so you have the option to offer them the outside shower. Just be sure your outdoor shower has privacy walls and a door that latches.
#5. Edible Gardens
Millions of people began
gardening during the pandemic
. Motivations varied from the desire to be outdoors to wanting a new hobby to fill the time at home, yet one of the biggest reasons for an uptick in edible gardening was to supplement pantries with homegrown fruits, vegetables, and herbs.
Not only this, yet with the highest produce prices of any state in the U.S., growing your own vegetables in Hawaii simply makes sense.
For the most sustainable garden in your backyard, try to focus on species and varieties which will flourish in the year-round warmth offered by Hawaiian weather - such as arugula, basil, cantaloupe, carrots, celery, cherry tomatoes, Chinese cabbages, corn, eggplants, green bell peppers, green onions, Hawaiian chili peppers, honeydew, kabocha pumpkins, Kula onions, okras, purple sweet potatoes, radish, summer squash, swiss chard, and taro.
Read more about gardening in Hawaii
here
.
#6. Social Front-Yards
In addition to looking at your backyard, another spot to consider adding to your home's outdoor space is to use your front yard.
More front yards are being turned into social gathering spots as people are looking for ways to maintain the connections they made in their communities over the last year.
A long table or a set or two of comfortable chairs can provide a spot to casually catch up with the neighbors or host a happy hour. A water fountain can add to the ambiance, as can some container plants. Lawn games such as darts, cornhole, or giant Jenga can add to the fun and get the whole family outside together.
Credits and Resources
Copyright NATIONAL ASSOCIATION OF REALTORS®.
Article reprinted
with permission. All rights reserved.