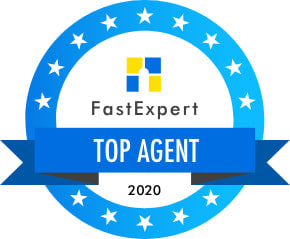 You deserve the best when selling or buying a home, and you deserve to easily find the right agent for your needs - and Hawai'i has some incredible real estate agents.
Ranked as #134 fastest growing company in America in 2018 according to Inc 500, FastExpert has over 25,000 top producing agents in their network covering the entire US and has recently compiled a list of top-performing realtors
in Hawaii for 2021
.
Dave Futch, local Maui based real estate agent with Hawai'i Life, has just been named among these Top 8 Real Estate Agents by FastExpert, ranking at #5 - which is no small feat considering he mainly specializes in the Upcountry Maui areas.


"This past year, these real estate agents showed exceptional ability to market homes, negotiate sale terms, and provide outstanding client satisfaction. These agents were agile and intelligent experts who kept up with the rapidly changing housing market of 2020, continuously winning great deals for their buyers and sellers." said FastExpert in their report.
Credits and Resources
Copyright NATIONAL ASSOCIATION OF REALTORS®.
Article reprinted
with permission. All rights reserved.