Described as the "future of real estate", Compass is the country's largest independent real estate brokerage and has recently announced its expansion to the State of Hawaii in late October 2020, with top agents from O'ahu, Maui, Kaua'i and the Big Island joining the firm — including top 3% agent, Dave Futch this past month.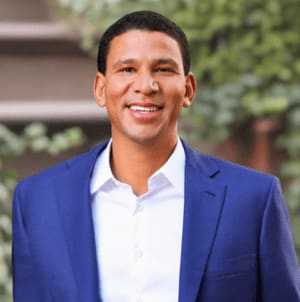 COMPASS CEO ROBERT REFFKIN
IMAGE CREDIT: © COMPASS

"One of our core principles as a business is to collaborate without ego and that's exactly what we are announcing today – a collaboration between Compass and some of the most experienced real estate professionals in Hawaii," said Compass Founder and CEO, Robert Reffkin, in the October 2020 announcement statement.


"Compass agents across the country have been asking us to come to Hawaii for some time. We're excited to be able to deliver for our customers by connecting them to this incredible group of agents with a deep understanding of Hawaii real estate."


Dave Futch, top 3% Realtor on Maui for 3 consecutive years in a row, is also one of the top agents making the exciting leap to join the Compass team in Hawai'i, recently making his announcement this past month.

"Having been a Maui Realtor since 1993, I have worked within a number of brokerages and have come to know their relative strengths (and weaknesses) and how they met me and my needs as a professional in the business. I am happy to say that I've had many great experiences so far." said Dave Futch.


He continued, "Now, however, having seen within the Compass system, I see the future in the manner in which they apply technology (the likes of which I've never seen), how they leverage their national network and have developed a culture where agents thrive as they focus on providing their agents with the very best tools, training and support."


"I am truly impressed with Compass and am really proud to have been selected to join the team. I now look forward to a very long and bright future." concluded Dave.
Credits and Resources
Copyright NATIONAL ASSOCIATION OF REALTORS®.
Article reprinted
with permission. All rights reserved.