Looking to Sell your Home and new to the whole process? Take a look at our 14 Steps as a Guideline to working with local Maui real estate expert, Dave Futch – all the way from start to finish.
With Dave Futch as your real estate partner, you can have peace of mind knowing the sale of your home will be as smooth, stress-free, and simple as possible.
This Step-by-Step Guideline of the process to selling your home ensures every sale is tightly managed from day one for the best possible outcome for you, Dav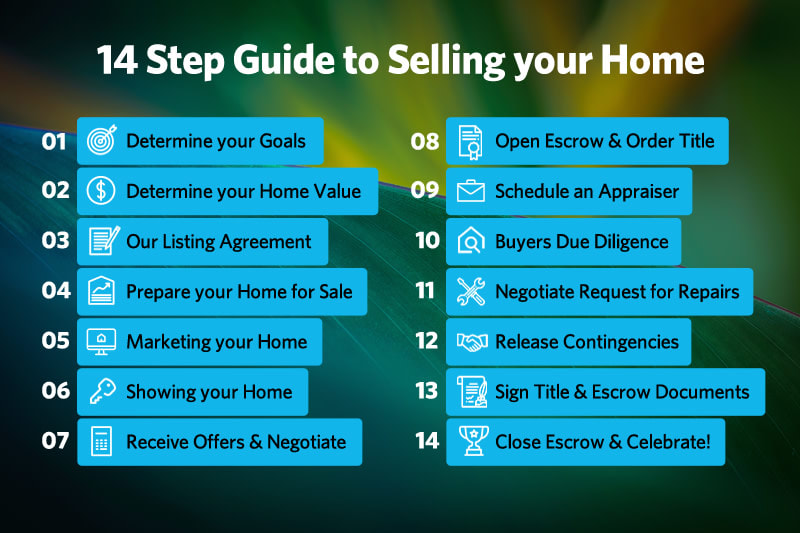 STEP 1 – DETERMINE YOUR GOALS
The first step in the process of selling your home is to schedule an initial meeting with Dave to determine if you will be able to work together. This is where you will both sit down to get to know one another and clearly define your goals, wishes and needs.
For example, you may need to sell your home because you are getting transferred to a new job, your family needs a bigger house, you are ready to downsize, you need smaller mortgage payments, the house is too difficult for you to maintain or you've already bought, or are ready to buy, your next dream house.
Whatever your needs are – Dave will work together with you to determine the best approach and strategy, as his ultimate desired outcome is making sure that you are happy and your goals and needs are met.
STEP 2 – DETERMINE YOUR HOME VALUE
A common seller's mistake is often overpricing their home, so we want to make sure the price of your home is relevant to the sales of other homes and according to the current market.
In order for Dave to determine the value of your home, he will first analyze the finish condition and setting, then research the current market and pull relevant sales of other homes in the area, determine the current market value and adjust for non-conforming elements.
Based on this detailed research and analysis, he will then calculate adjusted values to isolate the true market value of your home and present you with a Comparative Market Analysis (CMA) Report.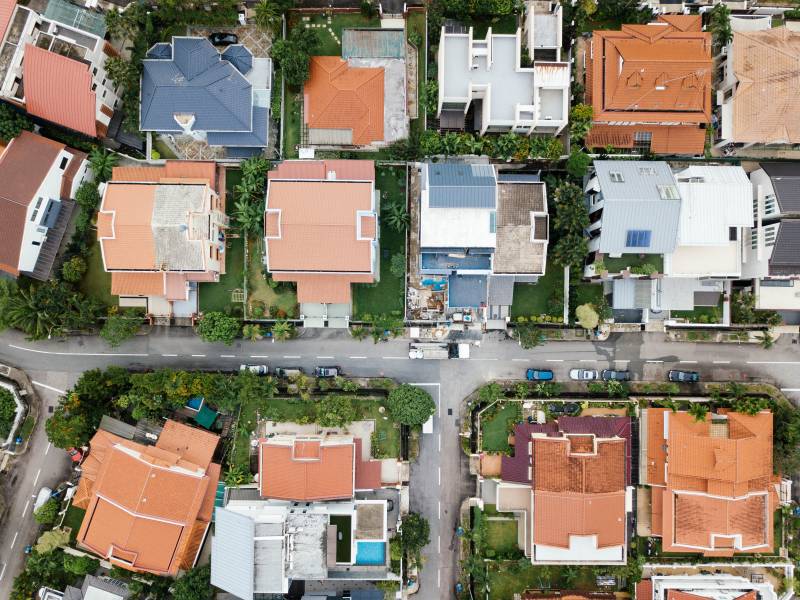 STEP 3 – OUR LISTING AGREEMENT
This is where you will both discuss any final details of selling your house and the Agency fee, before signing the final agreement.
SELLERS DISCLOSURE
In our Listing Agreement is the Sellers Disclosure – one of the most important documents – as sellers disclosure is the number 1 reason for lawsuits.
Be truthful and thorough, Dave will help you prepare and present a well-written Disclosure Form. The mantras are "disclose, disclose, disclose" and "when in doubt, disclose". The truth will always set you free and Buyers appreciate feeling that they are dealing with an ethical seller and are more likely to complete your transaction.
AGENCY FEES
Whilst Agency fees are always negotiable, Dave is a full-time agent with 26 years of experience on Maui managing complex real estate transactions. He has a proven track record of selling homes at the closing rate of 98% of the listing price, rather than other agents' closing rate of 92% of the listing price.
His Agency Fee is generally 6% of the sale price commission plus General Excise Tax.
Dave's testimonials indicate that Sellers are happy with how things are handled and the investment that goes along with it.
STEP 4 – PREPARE YOUR HOME FOR SALE
Prepare your home for sale by cleaning and de-cluttering it and improving curb appeal.
You might want to consider hiring a professional Stager to stage your home for showings or ask Dave for help with this. You can often use your own furniture.
Make any necessary repairs. If you're selling your home and have pets living with you, you might want to make temporary, alternate plans for them.
Remember, you only get one "first impression", so make it great and increase the appeal of your home to potential buyers.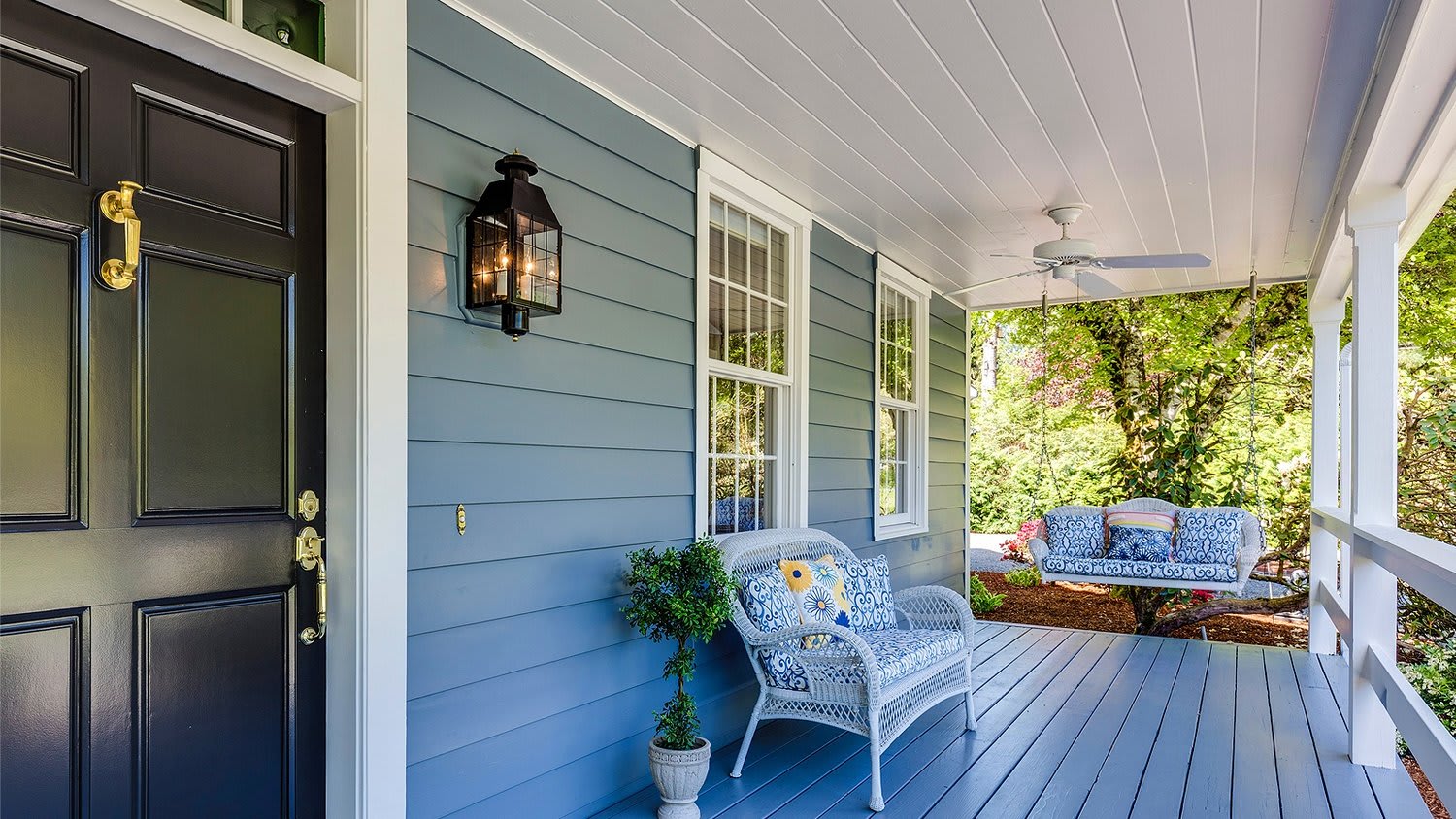 STEP 5 – MARKETING YOUR HOME
How do you want to approach the market? Do you want to create a bidding war to incite negotiation or come in just above market value and leave room for negotiation, thereby creating an opportunity for the feeling of a win-win transaction?
Dave will discuss these approaches together with you to determine the best sales strategy for selling your home.
Following this sales strategy, Dave will then proceed to create a marketing profile and campaign for the sale of your home, identifying the best-selling points, professional photographs, and the right advertising keywords and descriptions to sell it.
Dave's marketing campaign will include professional signage, brochures, internet websites, and other media publications, based on his knowledge and best judgment of the market and area to create the right presence and increase traffic and showings to prospective buyers.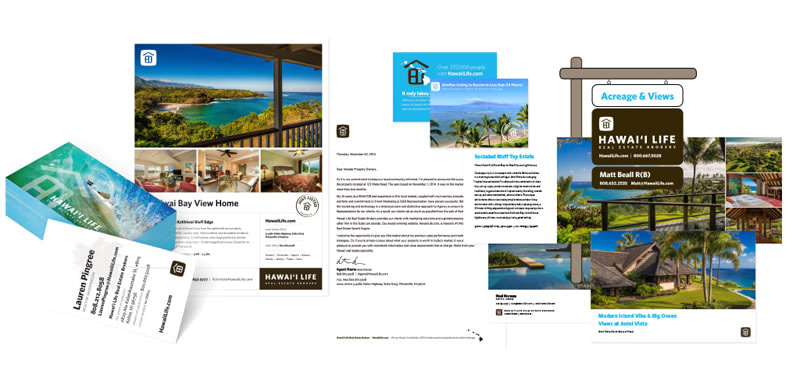 STEP 6 – SHOWING YOUR HOME
If you are living away from the home you're selling, you'll get a higher ratio of showings if you work with Dave and make your home more available by using a lockbox, rather than through getting him to make appointments with you.
If you are currently living in the home you're selling, work together with Dave to make your home available for open houses and showings, go out and relax and allow Dave to do what he does best – to sell your home!
During these showings, Dave will receive feedback from potential buyers to adjust price, condition, or marketing campaigns accordingly if necessary.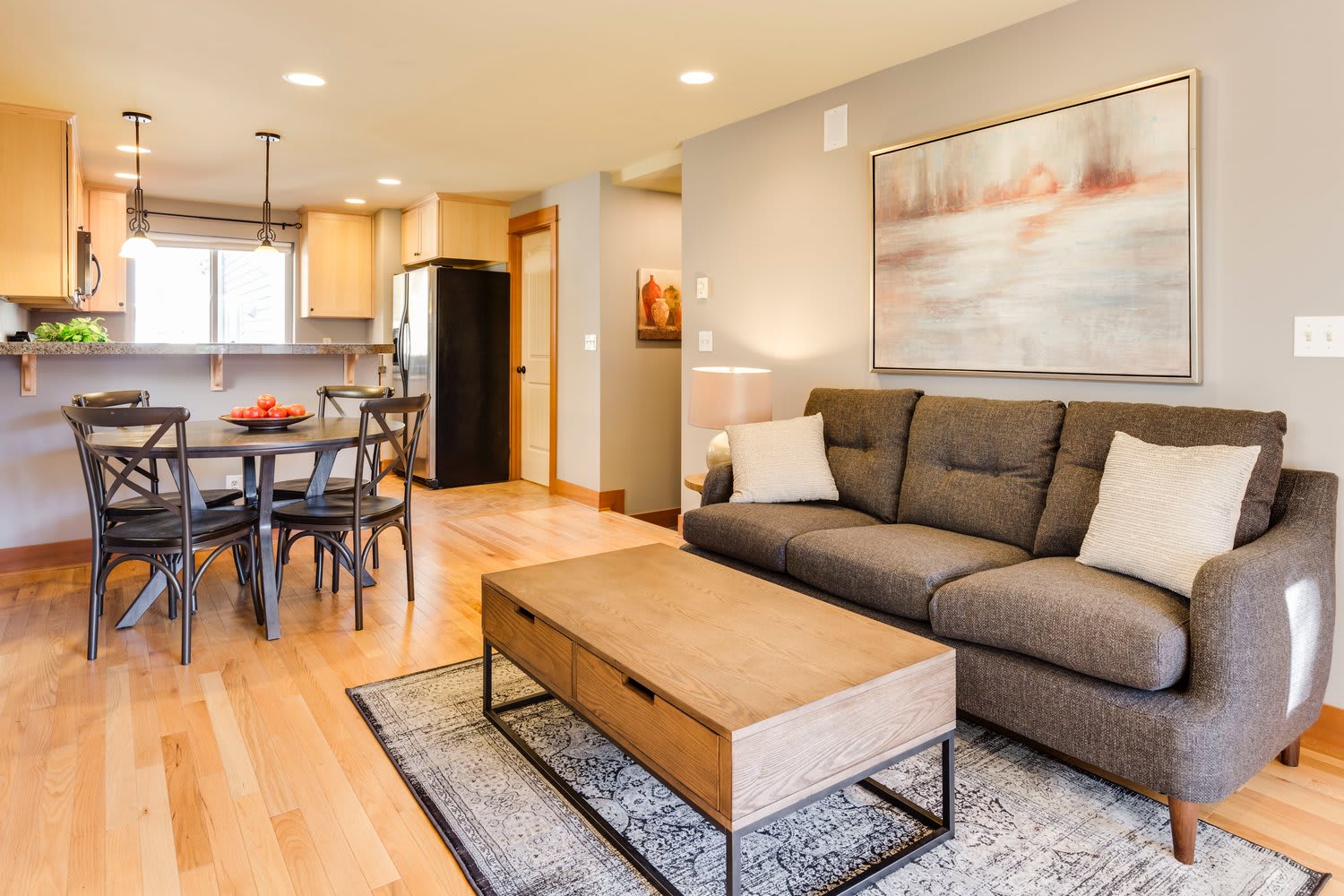 STEP 7 – RECEIVE OFFERS AND NEGOTIATE
Be prepared to receive multiple offers and to respond by either accepting their offer, rejecting their offer, or by making a counteroffer.
It's important not to ignore any offers, even if you receive a low offer, we can always negotiate by making a counteroffer.
Consider making a counteroffer that's contingent on you buying a home if market conditions warrant it. And don't be afraid to make a full-price counteroffer if your price is competitive and it's warranted.
Ask for a kick-out clause or right of first refusal if the buyer's offer is contingent on him selling a home.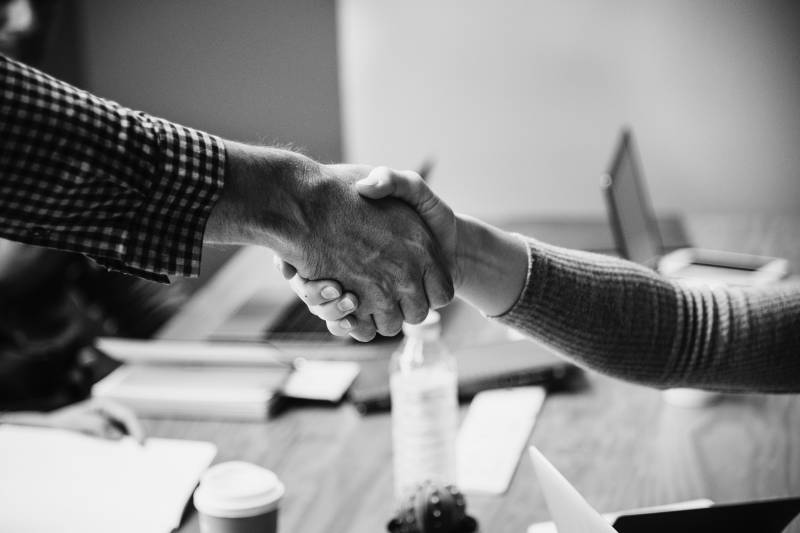 STEP 8 – OPEN ESCROW AND ORDER TITLE
Dave's Transaction Coordinator will open escrow and order a title policy for you. She will send you a Timeline for the escrow for you to follow the steps.


STEP 9 – SCHEDULE AN APPRAISAL
Clean the house the day before the appraiser arrives. If the Buyer receives a low appraisal, ask Dave about alternatives.

You're typically not entitled to receive a copy of the appraisal because you didn't order or pay for it. If the buyer decides to cancel the contract based on an appraisal, ask Dave or your attorney about your rights.


STEP 10 – BUYERS DUE DILIGENCE
HOME INSPECTION
Buyers will hire a professional home inspector who will closely inspect electrical plumbing, roof, appliances, etc., and provide a report that indicates photos and descriptions of any deficiencies discovered.

Some types of inspection are outside of his scope of services, such as irrigation, cesspool, septic or sewer, solar hot water systems, and solar electric systems.

Buyers may hire experts in various fields to conduct these inspections.

The fees for all inspection reports are usually the responsibility of the Buyer.
TERMITE INSPECTIONS
Typically, the Buyer selects the company and the Seller pays for the inspection and remediation if indicated.
ASSOCIATION DOCUMENTS
If your property is in a condo or within a subdivision there will be association documents you will need to provide. Dave will procure these and supply them to your Buyer.


FINAL WALK-THROUGH
Several days prior to the close of escrow the Buyer will conduct a final walk-through either by himself or with the help of his Home Inspector. The purpose is to confirm that the property is in the same condition as when it was inspected plus any repairs that were rectified and approved.

STEP 11 – NEGOTIATE REQUESTS FOR REPAIRS

Hawaii is an "as-is" State, therefore you don't necessarily have to accept a buyer's request to make repairs, yet he can cancel the contract if you don't. A buyer might accept a closing cost credit instead if you choose not to make repairs. You may request a copy of the home inspection report if the buyer requests repairs or credits for deficiencies.


STEP 12 – RELEASE CONTINGENCIES
Silence is deemed acceptance and though it is good practice, the buyer isn't obligated to provide a contingency release.STEP 13 – SIGN TITLE AND


ESCROW DOCUMENTS
Escrow will provide opening documents shortly after opening escrow and a final set nearer to closing. It's common in some states for the Buyers Agent to sit with you at the table, so ask Dave if you would like him to join you at the final signing.

Remember to bring a valid photo ID.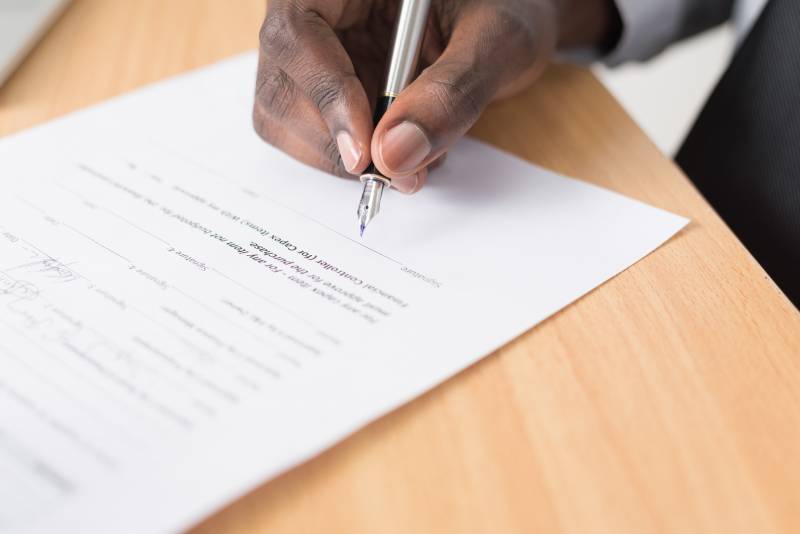 STEP 14 – CLOSE ESCROW & CELEBRATE!
Your property deed, re-conveyance, and deed of trust will record in public records. The title company will notify you and Dave Futch when it records the deeds.


Depending on the buyer's possession rights, you might be required to move on the day the home closes or even in advance. You may also negotiate to remain in the home after closing. This should be specified in the contract.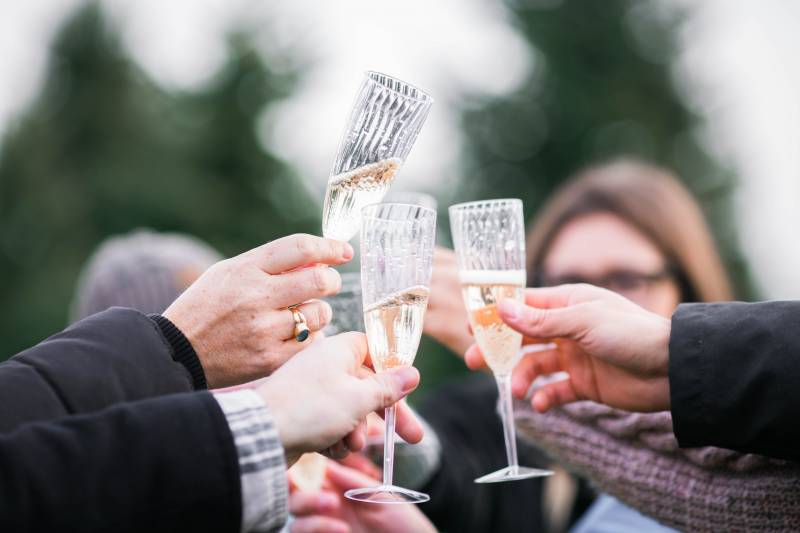 So, now that your house is sold and your goals and needs are met, you can relax and celebrate your success together with Dave! Congratulations!
If you have any questions about the process of selling your home, please feel free to Get in Touch with Dave Futch at 808 280 9600, he'd love to hear from you!
Credits and Resources
Copyright NATIONAL ASSOCIATION OF REALTORS®.
Article reprinted
with permission. All rights reserved.